Article source : Shandong qingyun junchuang and lock co., LTD.,
Add : 2018-01-02
Pv:
plastic Seal is a heavy duty pull-tight seal manufactured from two dissimilar materials. The acetyl insert is durable and will withstand freezing and boiling conditions, whilst the nylon body is flexible for easy use.
The design features rolled heat staking technology to secure the insert to the body, which provides clear evidence of tampering if forced open or cut. This seal is suitable for most applications where strength is a requirement. Adjustable pull tight plastic strap seal with metal locking mechanism and tear-off facility.Plastic cap with inner metal insert ultrasonically welded and protected from tampering.Standard Strength Pull Tight Plastic Seals from Secure Cable Ties offer tamper evident security solutions for cargo and other items.Marked with sequential numbering.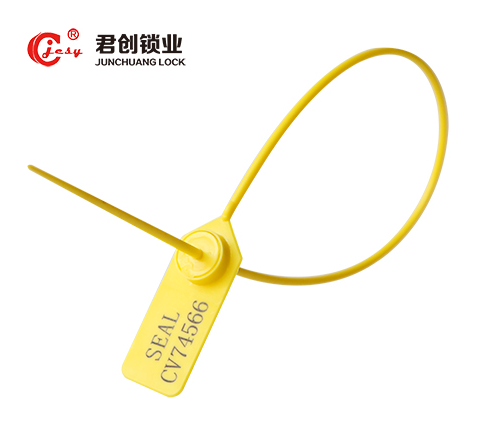 Pull tight security seals offer a tamper evident solution for sealing truck trailers, containers, airline security boxes, and various other cargo holds. Made of polyethylene these security plastic seals have a breaking strength of up to 57 lbs., have a metal locking device and come pre-printed with 6 digit sequential numbers. To use simply thread the end of the seal through the closure and into the area marked "enter" at the end of the seal and pull tight. Removable only by bolt or cable cutters.