Article source : Shandong qingyun junchuang and lock co., LTD.,
Add : 2017-12-18
Pv:
Customs seals in the role of transport and other industries can be seen, before the transport in order to prevent the exchange and change of goods will be sealed with a mark to prevent tampering. Customs check the goods will be sealed with the owner know that the Customs investigation, and sometimes when the customs clearance also need to check the seal after the unpacking.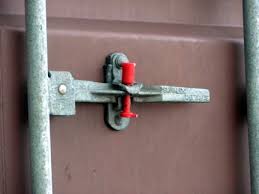 Before there were two drivers in order to avoid overloading penalties, falsely claimed that the goods have been sealed by the Customs, can not be opened unless it is allowed by the Customs, but found that the two car seals are not from the customs department, Customs seal can not be used or not to be legal liability.